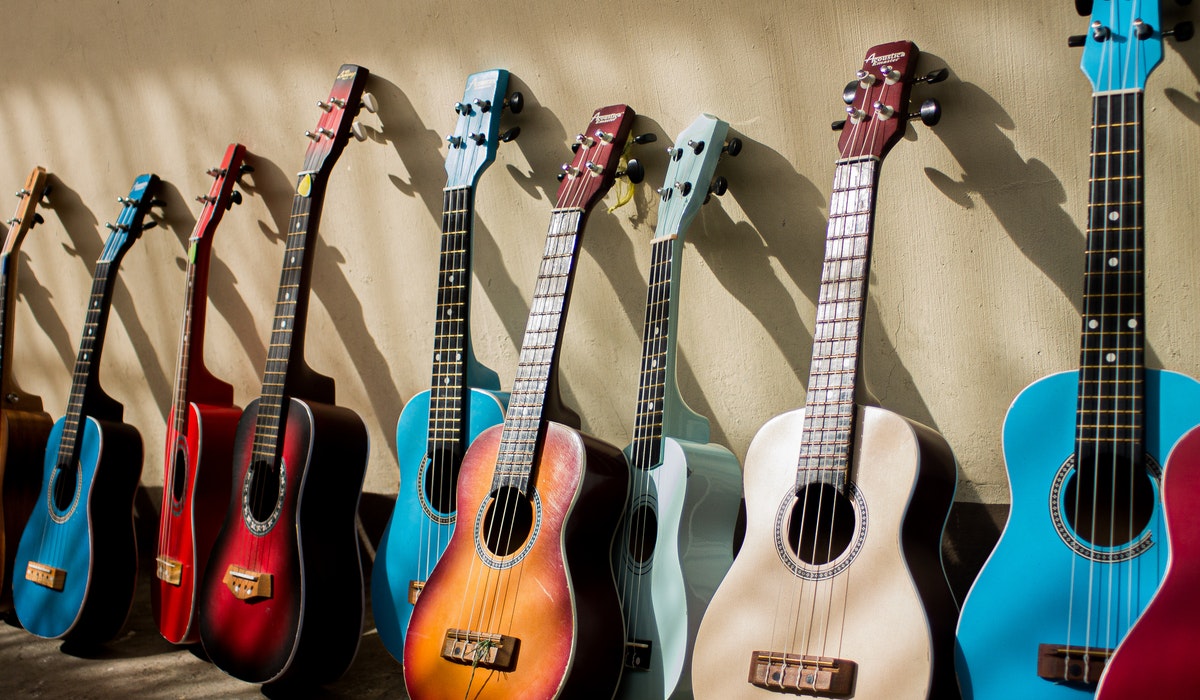 Useful Tips to Buy a New Guitar
If you enjoy music, you may have considered learning to play a musical instrument at some point. Most of the time, that's a guitar! While it all begins with natural talent that may be developed over time, finding the appropriate instrument to suit your preferences and budget is equally crucial. You don't have to go all the way to the top all at once. Take solace in the fact that some of the best guitarists of all time began their careers with dirt-cheap instruments that they found in
online music stores in Australia
. Here are five pointers on how to buy a nice guitar:
Understand Your Requirement
The foremost and obvious step is to pick whether you want an acoustic guitar or an electric guitar. If this is your first guitar, you should go for an acoustic guitar. Guitars, whether acoustic or electric, are not interchangeable. If you wish to play metal or
contemporary music
, certain brands are better since they include a pickup system that is designed for louder playing. On the other hand, electric guitars with a single-coil pickup are fantastic for rock, funk, and jazz. A simple suggestion is to consider how you want the guitar to sound before purchasing it.
Research Properly Before You Decide
Never buy something in the heat of passion and because it looks nice to you or someone said it was nice. Instead, you must try out as many guitars as you can in the time you have. Explore the Internet, read the reviews, and, if you have guitar-playing mates, seek their advice and comments. But, at the end of the day, it's all about how you feel with any guitar and how you want to play. So, take advice into account, but trust your instincts. The more information you have, the better!
Make Some Efforts
This necessitates some fieldwork. After you have figured out what kind of guitar you want, go to a bunch of guitar stores. Never spend your hard-earned money until you've found exactly what you are searching for. After all, you will be spending a lot of time learning, playing and practising your guitar. You won't want to play it if it doesn't "feel" correct. Thus, it is advisable that when you are trying out a guitar, pay attention to it. Keep an ear out for any buzzing or squeaky noises. You can also check online stores in Australia for some good guitars and get some good deals and discounts on some great instruments.
Pay Attention to Your Comfort
As with
violin tips for beginners
, a guitar tip for a beginner like you is that you should consider a guitar that gives you comfort when you play it. For instance, if the guitar's neck is too thick or too thin for your hand, you may find it difficult to play swiftly on it. The guitar's weight is also a crucial factor, so try to determine the guitar's weight. If it is too light, then the wood isn't good, which is a critical factor, particularly for acoustics. It's also not a good idea to buy that one if it is too heavy as you won't be able to hold it properly. So, it must be the appropriate weight for you to feel at ease when playing.
Choose a Good amp for Electric Guitar
If you have decided to purchase an electric guitar, you should also buy a nice amplifier. It is crucial because a faulty amp might ruin your good and costly guitar and ruin the sound quality. Always remember that a new guitar will come with fresh picks, a case, a tuner, and an extra set of strings. You will have the whole package and can start strumming away your tunes to take
Australian music to the world
stage.
Take Away
Purchasing a new guitar can be a little confusing for anyone. However, you can make it a lot easier by making a proper plan and paying attention to the tips mentioned above. You can also opt for a music consultation service from a reliable music store like Music Link Centre. They will help you to find the right Guitar that will suit your needs and help you pick the one you want.